Working on some video game titles. These both have about a week's work put into them. Nothing is set in stone for either of them. I have done all this on my own, and everything is created 100% by me, other than:
The ambience on Nightmare's title screen.
The man at the end of Nightmare's hallway
The music on Pryce High's title screen.
Here are some interactive websites to preview my work thus far.
Bear in mind that these are not often updated, and I have done much more with these since they were last updated.
Nightmares is an indie horror title I have been working on for a week's time.
There is very little gameplay added into it thus far, and it will probably take priority over Pryce High.
It will be a standalone singleplayer title based similarly to Slender, if you have played that.
Of course, Nightmares will differ from Slender as well. I'll leave it up to you to decide whether it is good or not.
http://www.justforfunservers.com/h27-nightmares
Pryce High is a First / Third-Person hack-and-slash RPG I plan to create when I finish Nightmares.
It will consist of many types of weapons and have a fun PvP aspect. It will not be singleplayer.
All I have done with this, is incorporated my basic Title Screen ideas. More will come after completion of Nightmares.
http://www.justforfunservers.com/h26-prycehigh
I have not dampened the sound on Pryce High yet, so it is very loud. Volume down. Fair warning.
Here's a quick changelog of their current versions, and what I plan to add.
(+)
= Added feature
(*)
= Bug Fix
(-)
= Removed Feature
---
(Red)
= I have not yet begun to work on this.
(Orange)
= This is next on my To-Do List.
(Blue)
= I am currently working on this.
(Green)
= I have finished this.
==Nightmares Changelog==
---
(In-Dev v0.1.5)
(+) Crosshair Toggling
(+) "Pause" text when paused
(+) Head Bobbing
(*) Lights no longer flicker while paused
(*) Flashlight cannot toggle while paused
(*) "New Game" option now takes you to the appropriate map.
(*) Bump Mapping edited to be more smooth
(-) Sprinting. I will polish this and re-add it later.
---
(To-Do List)
[In-Dev v0.2]
Incorporate idle animations for AI mobs.
Incorporate some kind of AI pathing script. (Scripted AI nodes will probably be necessary.)
Beginning cutscene.
First Level/Map (Used in the Demo.)
Mapping objects. (Making mapping easier, and more detailed.)
First-Person view models for flashlights, etc.
Trigger functionality scripts. (Making certain triggers work certain ways, requires many lines of code.)
Thanks for reading, This is a work-in-progress post. I plan to get more done in nightmares, so I can eventually get a dev team working on it. After successful finish of Nightmares, I will begin production on Pryce High. This is early stuff, guys. it may or may not affect the final result. Any suggestions can and will be noted.
Thanks again!
Sincerely,
--Itami J. Shikura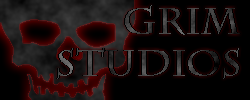 Owner




Posts

: 38


Join date

: 2012-01-21


Age

: 23


Location

: USA





Similar topics
---
Permissions in this forum:
You
cannot
reply to topics in this forum